A post on the super-nifty blog Neato Coolville got to one of my weak spots: The Banana Splits. And it reminded me of some other rare collectible Banana Splits stuff I had seen.
Here's Neato Coolville's Window Clings of Fleegle and Bingo: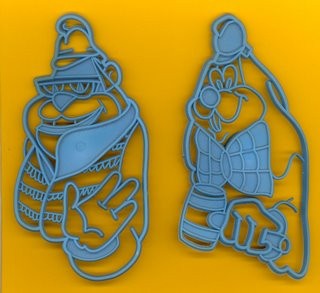 Banana Splits Window Clings
And here's something really wild that I've never seen before. The Banana Splits done up as the band KISS. I have no idea who made it or where it came from. This was on an ebay auction that another (at-the-moment-defunct) blog found.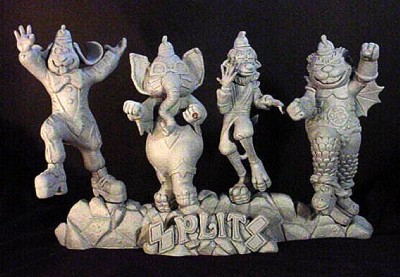 Banana Splits dressed as the supergroup KISS.